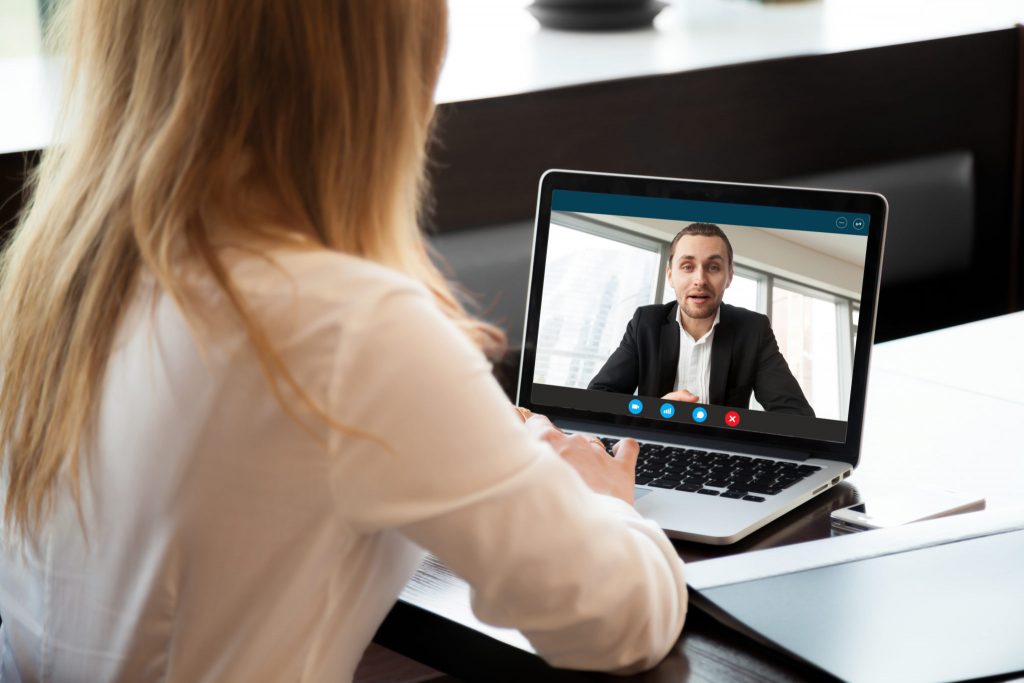 Following on from our best interview platforms blog post, in this article we dive into a more detailed comparison between Sonru and Employertube. Sonru and Employertube are probably the closest competitors from our list, and so deserve a more detailed review.

Below we look at both platforms and assess what they have to offer, what types of clients will suit their solution, how much their software costs and much more. Scroll down to check out our comprehensive comparison below.
Sonru VS Employertube
About Sonru:
Sonru is one of the longest running video interview platforms and has been running since 2007 with founder and CEO Edward Hendrick at the helm. The name Sonru comes from the Irish phrase "Bi le sonru", which translates to "standout". The company has its headquarters in Ireland with additional offices in America, Australia, France, Singapore and the United Arab Emirates. Compared to some of the other providers on this list, Sonru is much more focused on a pure video interview platform, instead of a comprehensive recruitment automation software.

About Employertube:
Employertube has emerged as a strong contender in the video interview space with a platform that appeals to both job-seekers, employers and recruitment agencies. Employertube was founded by digital entrepreneur, Nick Marr, who has contributed to multiple businesses that have embraced new technology to revolutionise their sector.

Nick Marr had an early career in the police force, where he saw first-hand how a lack of diversity and unconscious bias could negatively impact a team. Since then he has gone on to speak at numerous conferences and worked with dozens of businesses to champion workplace diversity. This was clearly a key driving factor in the creation of Employertube which puts a heavy focus on diversity recruiting.

Having officially launched in 2017, Employertube is relatively new to the video recruitment scene, but Marr has been working on the technology for much longer and the platform launched with an impressively comprehensive solution.

What does Sonru have to offer?
Sonru is a pure and simple video interview platform – offering both pre-recorded video screening interviews and live video interviews. Sonru's offering is largely focused on candidate selection and was one of the first companies to offer pre-recorded video interviews to employers and recruitment agencies.

Sonru doesn't have many of the bells and whistles that other providers offer, but they have nailed the basics of video interview software. They claim that their video recruitment solution can cut time spent during early-stage screening by up to 80% and reduce both the recruitment lifecycle and costs by 50%.

For pre-recorded interviews, Sonru provides a small range pre-made screening questions, but also allows recruiters or employers to set their own questions with fixed read and answer times for each. Like most other suppliers, they also offer branded video platforms to ensure your companies employer branding remains consistent throughout the candidate experience.

SonRu has focused heavily on security and have gained ISO 27001 certification. They offer a robust API framework for interrations with a range of existing ATS software which allows you to embed their video player into your existing workflows. Their current integrations include SmartRecruiter, HireServe, PageUp and Oracle.

However, Sonru does have serious drawbacks when it comes to functionality… their interview analytics are pretty basic, they don't have any diversity monitoring features, and crucially they lack the collaborative features that are essential for larger hiring teams and joint decisions.

In fact, they don't support panel interviews, video archiving, feedback management or collaborative accounts – users will have to share passwords to see any video interviews that need to be shared among a team – an obvious security and usability issue.

Whether you decide to take up Sonru's video software or not, it's still worth taking a look at the research section on their website. They have conducted some seriously comprehensive research into the video recruitment industry over the years and publish a range of regular reports and white papers.

What does Employertube have to offer?
Employertube offers a slick and seamless video interview recruitment platform with both live and pre-recorded video interviews available. The platform makes it easy for employers to scale their recruitment process without losing out on candidate experience or quality of talent.

With Employertube's platform, employers or recruiters can easily create branded video screening processes to assess early stage candidates – allowing users to create tailored questions with fixed read and answer times. Once candidates have submitted their responses, hiring managers can analyse and compare multiple candidates at once with smart reporting that helps to highlight and weed-out inefficiencies in the interview process.

Employertube also offers live video interviews as standard. The system is incredibly easy to use and Employertube's focus on their tech stack has meant the system can handle high volume demands without compromising connection quality.

What really makes Employertube standout is their unique Diversity Monitoring system that helps to remove unconscious bias and foster the creation of a diverse workforce. Employertube's software identifies parts of the recruitment/interview process that may be disproportionately eliminating candidates from certain backgrounds, allowing employers to continuously review and improve their processes.

The platform is clearly built for use by multiple users as they have implemented collaborative reviews, video archiving and reporting tools that make it easy for hiring teams to work together on reviewing and assessing applications.

On top of that – Employertube is the only platform on the list to offer a job search built-in to their website and offer free job postings to all their employer clients. Employers can also access paid-for promoted job listings to get their vacancies in front of more candidates.

But it doesn't stop there… Employertube provides an incredibly useful Video CV Library. Candidates can record and upload their own video CVs which are then tagged and categorised so that they are easily searchable – allowing recruiters to hunt down the best talent instead of waiting for candidates to come to them.

Who is Sonru for?
Sonru do have some pretty big name clients – with the likes of the Football Association, Lego, Qatar Airways, DHL, Rolls Royce and a handful of Fortune 500 companies using their software. However, the lack of collaborative features built-in to Sonru's platform make this a better fit for one-man-bands or for larger companies where there is a single hiring manager in charge of reviewing candidate's interviews.

Sonru offers a simple, dedicated video interview platform – so if you're simply looking for a way to conduct video interviews, Sonru could be a good choice. For example, if you've started looking to recruit international candidates, Sonru's video interview platform is a great way to facilitate interviews. But if you're looking for a more comprehensive solution with detailed analytics that can help to improve and streamline your recruitment process across your entire hiring team – Sonru may not be the best choice for you.

On a positive note, the fact that Sonru have limited their focus to the core video interview functionality does mean that the platform is pretty easy to use – and they have a good reputation for customer support.

Who is Employertube for?
Employertube have done a pretty good job of ensuring that their video interview platform will work for employers of all shapes and sizes. Whether you're a small start-up or a multinational enterprise – Employertube's video recruitment solution seems pretty robust.

Unlike the other entries on this list, Employertube is designed for use by both candidates and recruiters. Candidates can upload their own video CV to the site for free, search for available jobs, and even benefit from access to free online courses to improve their interview technique. In fact, Employertube even offer candidates support after they've found a job through the platform, to help develop skills and further their career. So as well as employers or recruiters, Employertube is a great platform for candidates too.

In today's world, company culture is everything – and encouraging a diverse workforce is often a crucial part of building a great culture. Employertube's focus on promoting diversity and removing unconscious bias from the hiring process has made them a popular choice among socially-conscious startups and tech companies who want to embrace a modern and inclusive workforce.

Employertube seem to have found a strong niche in the academic market too, and have a dedicated page on their website for universities and academic institutions. In fact, a number of universities have started implementing Employertube's software into their careers modules – using the software to prepare students for the types of video interviews they can expect to go through once they graduate. So if you're in the academic or educational space – Employertube probably has a well suited package for you.

How much does Sonru cost?
While Sonru's website does have a "pricing" section on their product page – when you click onto it, they simply say that they "tailor their pricing to suit the varied needs of their customers". This seems to hint that they may offer different pricing models (e.g. monthly flat fee vs usage-based), but we can't confirm or deny that!

Unfortunately they don't appear to offer a free trial, so you'll need to get in touch with their sales team to gain access to the platform and find out how much it will cost you.

It's worth mentioning that given Sonru's relatively basic video interview platform (compared to some of the more comprehensive recruitment automation platforms), it's probably safe to assume that it won't be as pricey as some of the other options on this list. They emphasise "cost-effectiveness" as one of their key benefits throughout their messaging, so you'd hope it wouldn't be too expensive.

How much does Employertube cost?
While Employertube doesn't give any specific pricing information on their website, they do say that their pricing model is specifically designed to ensure that companies of all shapes and sizes can get great value from the software.

With the exception of paid-for promotional job postings, all of Employertube's features come as standard, meaning you get a lot of bang for your buck.

But you don't have to take our word for it… Employertube offers an instant access free trial so that you can see the platform in action for yourself before you decide to make the jump and take up the full service. They also offer online demos and claim that they speak with all their clients to work out a package and cost that works for any business.

As one of the newer video interview providers out there, Employertube are keen to build up their user-base and it's highly likely that their solution will be one of the cheaper options on this list.

Pros of Sonru:
Established and long-standing provider in the industry
Simple, dedicated video interview platform
Multiple languages supported – with new languages added regularly
Excellent selection relevant of research reports and white papers
Good quality video and written case studies available
Full API framework for integration with ATS
ISO 27001 certified
Branded video interview platform available
Great customer support
Employertube Pros:
Dedicated video recruitment platform with pre-recorded and live video interviews included as standard
Comprehensive analytics and reporting dashboard
Excellent diversity monitoring system to remove unconscious bias
Incredibly useful video CV library to proactively find top talent
Integrates with existing ATS software with API framework
Offers free trial and online demo before purchase
Integrated job posting platform (only platform to appeal to both candidates and employers/recruiters)
Immersive employer branding for video interview platform
Collaborative review and feedback functionality as standard
Access to database of online courses
Sonru Cons:
No collaborative features – doesn't offer panel interviews or shared feedback
Not a good choice for larger hiring teams
No free trial or online demo available
Lack of detailed analytics or reporting on recruitment lifecycle and interview quality
Lacks diversity monitoring features to reduce bias in hiring
Relatively basic solution compared to other options available
No information on costs or pricing model without contacting sales team
More focused on candidate selection than entire recruitment lifecycle
No information about GDPR compliance available online
Employertube Cons:
Focused on video interview software rather than entire recruitment automation system
Doesn't utilise AI or machine learning
No concrete pricing information available online
Not currently ISO certified (although working towards ISO 27001 certification)
Relatively new provider so lacks large backlog of testimonials
Limited multi-language capabilities (still building multilingual offering)
No mobile app available
Please follow and like us: